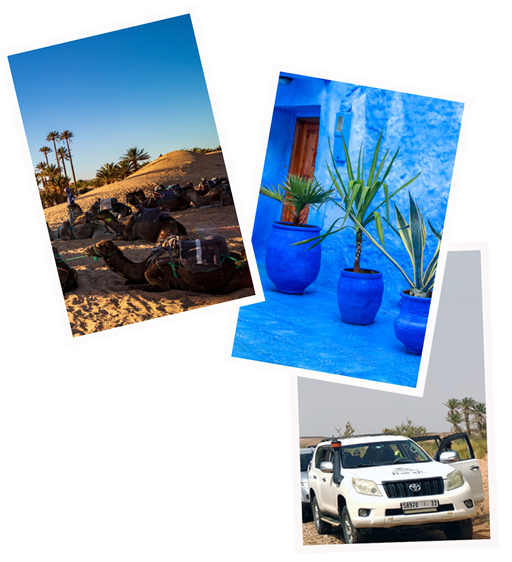 Sahara Tour Trips is a team formed by lovers of the desert and 4×4 off-road adventure.
With a knowledge of the entire country, with its different places from north to south and from east to west, by their sand deserts, kasbahs, Atlas Mountains, valleys palm groves, Imperial Cities, Cathedrals, The Gorges and much more. 
Our passion has led us to have an in-depth knowledge of the country and the nature, to enjoy the outdoors.
And of course, we offer tailor-made trips and routes for the travellers to discover the charm that hides this beautiful city Morocco. Our goal is to transmit our nomadic experience of the past, as well as our tradition and culture to other people. We would like to welcome and meet new people from all over the world.
We want to share all this with people who love nature and enjoy it: one that is different from anything already known.